Proven Results for Nonprofits
Pivot helps you reach your target audience and your marketing goals. We're your partner to streamline messaging and help drive change. After 20+ years helping clients, we understand how to create a flexible strategy that adapts to your organization's changing needs—so, we're always ready to adjust your solutions to meet your budget, staffing or technology challenges.
Our agency shares your conviction for making the world a better place—and we can't wait to help you succeed. With Pivot, you get a team of experts who believe in your organization, know how to help tell your story and foster trust in the community. We connect you to donors, benefactors and decision-makers who can help you drive change. Ready to expand your reach and influence change? Let's get to work.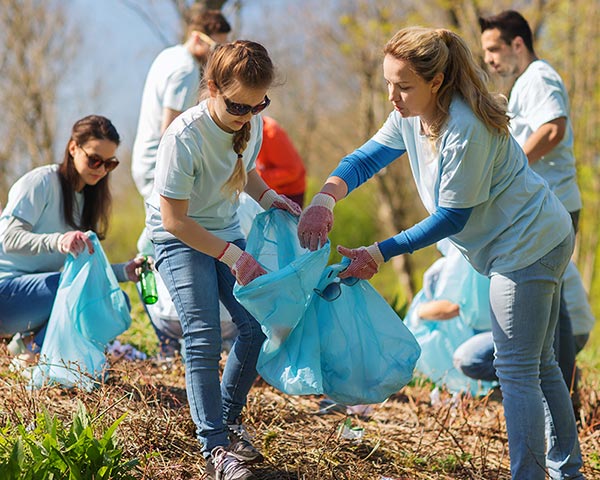 Pivot blends digital and traditional marketing methods, including PR, social media, digital, advertising, and more to achieve campaign objectives. We monitor results to understand what resonates with audiences and adjust or scale strategy and tactics as needed.
A refined message and concise brand give your target audience reasons to believe in your cause and trust the work you do. We help you consistently engage your community and stay transparent, credible and trustworthy.
At Pivot, we take a personalized approach to building your advertising and communication strategy. Our goal is to maximize your reach and ROI while respecting your resources.
Establishing your core supporters, donors, volunteers and board members is only the beginning; keeping their attention and trust year-after-year is the real challenge. Pivot refines your marketing strategy with a scalable approach to boost ROI.

Their Story: Community Cycles is a nonprofit organization of bicyclists and supporters of bicycle transportation. The organization includes 2,500 members, hundreds of volunteers, and is considered one of the strongest grassroot advocates for alternative transportation in Colorado.
The Challenge: When formed, Community Cycles sought to elevate brand awareness and engage Boulder residents, business leaders, elected officials and other policymakers in the organization's mission for safe, affordable alternative transportation. It sought a systematic and cost-effective communications plan that could be implemented to gain influence, build membership and volunteers, expand sustainable funding, and become a trusted partner for city and county initiatives.
The Results: Pivot was able to solidify, simplify and apply uniform branding across various marketing channels; develop a monthly outreach campaign; grew an email list from several hundred to more than 5,000; and assisted the organization to win contracts for implementing large campaigns, including Boulder's Walk + Bike Month for eight years, PedalSmart, and Boulder County's Bike-then-Bike. Alone, Boulder Walk + Bike Month helped generate $50,000 in sponsor revenue annually. Our efforts over 8 years helped solidify the organization's influence on many issues.
Executive Director
Community Cycles